Darth Depressis
Biographical information
Homeworld

Earth

Born

07/30/1984

Physical description
Species

Human

Gender

Male

Hair color

Blonde

Eye color

Blue

Chronological and political information
Well here it is the Photo-Novel Wiki! Depressis has been involved with the fanon wiki for quite sometime, but never really fell in love with it. He was the creator of the Sequel Trilogy Photo-Novel series,creator of the Twelve Part Memoirs of a War Profiteer Series and was Head of PNN - Photo-Novel News from 2008 to 2009. Aside from continual PN work he is currently in the process of creating his own non-starwars related animated features. He is also one of the Bureaucrats of this wiki.
---
Pages i've created
Edit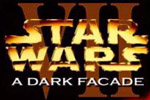 ---
Star Wars: An Idealistic Crusade on Sandtroopers
Star Wars: An Idealistic Crusade on Yakface
Star Wars: An Idealistic Crusade on Rebelscum
Star Wars: An Idealistic Crusade on JediDefender
Star Wars: An Idealistic Crusade on JoeCustoms
Star Wars: An Idealistic Crusade on Echobase
Star Wars: An Idealistic Crusade on Coreplanets
---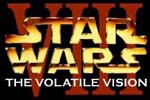 ---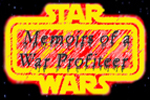 Pilot Episode:
Memoirs of a War Profiteer on Sandtrooper
Memoirs of a War Profiteer on Yakface
Memoirs of a War Profiteer on Jedi Defender
Memoirs of a War Profiteer on CorePlanets
Memoirs of a War Profiteer on Rebelscum
Memoirs of a War Profiteer on Echo Base Forums
Memoirs of a War Profiteer on JoeCustoms
Episode 1: Quadracross:
Memoirs of a War Profiteer on Sandtrooper
Memoirs of a War Profiteer on Yakface
Memoirs of a War Profiteer on Jedi Defender
Memoirs of a War Profiteer on CorePlanets
Memoirs of a War Profiteer on Rebelscum
Memoirs of a War Profiteer on Echo Base Forums
Memoirs of a War Profiteer on JoeCustoms
Episode 2: The Unknown Battle of Wayland:
Memoirs of a War Profiteer on Yakface
Memoirs of a War Profiteer on Sandtrooper
Memoirs of a War Profiteer on Jedi Defender
Memoirs of a War Profiteer on CorePlanets
Memoirs of a War Profiteer on Rebelscum
Memoirs of a War Profiteer on JoeCustoms
Memoirs of a War Profiteer on Echo Base Forums
Episode 3: The Lekku Loper:
Memoirs of a War Profiteer on Sandtrooper
Memoirs of a War Profiteer on Yakface
Memoirs of a War Profiteer on Jedi Defender
Memoirs of a War Profiteer on CorePlanets
Memoirs of a War Profiteer on Rebelscum
Memoirs of a War Profiteer on Echo Base Forums
Memoirs of a War Profiteer on JoeCustoms
Episode 4: Prize Captive of Operation Knightfall
Memoirs of a War Profiteer on Sandtrooper
Memoirs of a War Profiteer on Echo Base Forums
Memoirs of a War Profiteer on CorePlanets
Memoirs of a War Profiteer on JoeCustoms
Memoirs of a War Profiteer on Yakface
Memoirs of a War Profiteer on Jedi Defender
Memoirs of a War Profiteer on Rebelscum
Episode 5: The Mandalorian Connection:
Memoirs of a War Profiteer on Sandtrooper
Memoirs of a War Profiteer on Yakface
Memoirs of a War Profiteer on Jedi Defender
Memoirs of a War Profiteer on CorePlanets
Memoirs of a War Profiteer on Rebelscum
Memoirs of a War Profiteer on Echo Base Forums
Memoirs of a War Profiteer on JoeCustoms
Episode 6: Sinister Agents of the Empire:
Memoirs of a War Profiteer on Sandtrooper
Memoirs of a War Profiteer on Yakface
Memoirs of a War Profiteer on Jedi Defender
Memoirs of a War Profiteer on CorePlanets
Memoirs of a War Profiteer on JoeCustoms
Memoirs of a War Profiteer on RebelScum
Memoirs of a War Profiteer on Echo Base Forums
Episode 7: The Fantastic Fall of the Galactic Empire :
Memoirs of a War Profiteer on Sandtrooper
Memoirs of a War Profiteer on Yakface
Memoirs of a War Profiteer on Jedi Defender
Memoirs of a War Profiteer on CorePlanets
Memoirs of a War Profiteer on JoeCustoms
Memoirs of a War Profiteer on RebelScum
Memoirs of a War Profiteer on Echo Base Forums
---
---